Imagine A World
Where people are valued for their differences, instead of excluded because of them.
Where people are driven by a desire and moral obligation to make life better for all.
Imagine leading the way in your company, community, or school to make this dream a reality. Because we are all different, and yet the same.
One person can change the world.
Imagine what we can do together.
Springmatter is home to the OPEN MINDS | OPEN HEARTS | OPEN WORLDS community and network. We support an educational initiative promoting diversity, inclusivity, and collaboration by applying the philosophies of Dr. King; a platform for expressing the human experience of living life authentically and fearlessly; and a network of inclusive companies, community organizations, diverse individuals, advocates, educators, and schools that have taken a stand in support of human rights and diverse populations.
We believe that all people can have a meaningful impact when empowered with the education, training, and resources to accomplish their goals.
Our vision is to fulfill the Dream in which every human being has the unalienable right to live authentically and have equal and equitable opportunities in education, employment, housing, and healthcare — and the ability to live peacefully and productively in a 'world house' that values diversity.
Whether you are an individual seeking to make your voice heard, an educator striving to teach the value of all differences, a community organizer looking to take the next step in outreach, or a company representative trying to take that first step of faith toward inclusivity and diversity — you are welcome here and we encourage you to join us.
We will know we have succeeded when, in the words of Dr. King, our children "live in a nation where they will not be judged by the color of their skin, but by the content of their character" – and we make this dream a reality for all.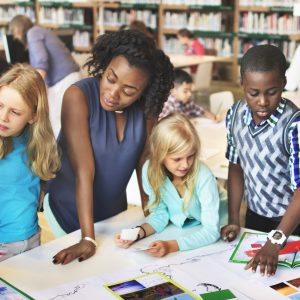 OPEN MINDS is an educational initiative to teach and demonstrate the power of diversity, inclusion, and collaboration by applying the philosophies of Dr. Martin Luther King, Jr. We are developing and sharing a series of curricula, workshops, and educational materials to build on the foundation of Dr. King's ideology and create a greater "world house" where all can live and work peacefully and productively.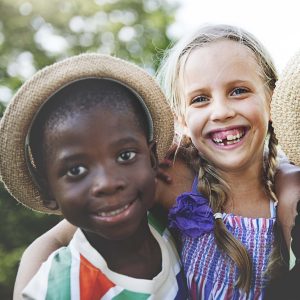 OPEN HEARTS is a grassroots movement to encourage, publish, and promote expressions contributing to a greater understanding among diverse groups and a more socially-just world. These expressions take many forms, including written stories, video, audio, poetry, and art that shares the human experience and inspires future generations to boldly live their lives authentically and fearlessly.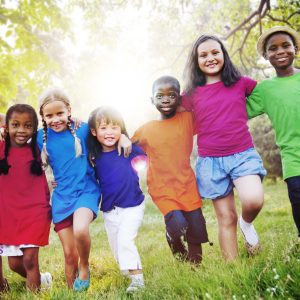 OPEN WORLDS is an open-source network of communities, schools, and companies committed to showing the power of diversity, the strength of collaboration, and the edification of sacrifice in solving the most challenging problems of our time. OPEN WORLDS includes our OPEN-X network of practical, hands-on Problem Based Learning (PBL) projects for K-12 schools and institutions of higher learning.
Our Purpose
There are a few underlying themes weaved throughout everything we do at Springmatter.org. They are the threads, if you will, of the single garment of destiny that Dr. King described in his Letter from the Birmingham Jail, "In a real sense all life is inter-related. All men are caught in an inescapable network of mutuality, tied in a single garment of destiny. Whatever affects one directly, affects all indirectly."
These threads are fundamental to our philosophy and built around Dr. King's emphasis on our moral obligation and the need for a "dangerous unselfishness" to address the most pressing social problems of our time. These threads explain "Why" we have created Springmatter and are passionate about continuing Dr. King's legacy.
Our methodology, or the "How" we approach our mission, is also powerfully revealed by Dr. King and includes nonviolent direct action and the unabashed application of redemptive love in all our interactions. But here we also add the methodology so insightfully developed by Dr. Ross Greene involving Collaborative Problem Solving.
Dr. Green's work has been used successfully for years to address behavioral issues with at-risk youth and has the ability to profoundly improve the school to prison pipeline problem and other seemingly intractable challenges facing our educational and justice systems. But his methodology extends even beyond these challenging areas, providing a practical framework for approaching other complex issues of our time.
Through collaboration with Stanford University's Martin Luther King, Jr. Research and Education Institute, led by Dr. Clayborne Carson, and the Lives in the Balance organization led by Dr. Ross Greene, we hope to create a grass-roots movement that provides open source tools and resources for educators, social advocates, religious leaders, political scientists, and most importantly, lay people from every walk of life – to address the core problems of our society and our world.
The ambitiousness of this approach will undoubtedly elicit derision by some. We should not forget that Dr. King was harshly denounced in many quarters when he made clear his belief that we must stand up not only for civil rights, but for human rights. That we must boldly embrace our moral and social obligations to have any chance of solving the complex, deeply rooted problems of our time.
Problems like poverty, injustice, and discrimination require creative, multifaceted solutions that are just as diverse as the populations they affect.  Many threads are needed for this garment. Threads that pull from the spools of our constitutional pledge to equality and justice, from our social and economic commitments, and from our moral and spiritual roots calling for redemptive love – even for our enemies.
These threads make up the fabric of life, the garment that ties every human being together at a level beyond nationalistic borders, beyond differences in faith or belief, beyond culture and color, beyond wealth and material measures, and beyond self-indulgence.
When we put on this garment and recognize the power of redemptive love, the power of sacrificing for others, then we are ready to take those first steps on the road to the Promised Land. The Promised Land Dr. King spoke of is not just the ethereal, it is the practical promise of what our human race has the potential to achieve in the here and now. The greatness that our country and our species have not yet realized – but that we should all aspire to achieve.
Ideas begin as dreams, but there is of course no guarantee those dreams will be realized. Dreams require sacrifice. As a nation, we witnessed the sacrifices made by so many in the fight against segregation, injustice and unspeakable violence. Those sacrifices and lessons must never be forgotten, not just to honor those who made them, but because we must continue and expand on them if we have any hope of living up to our moral obligations — if we have any hope of making this world a better place for our children.
Peter Tchoryk, Jr.
Today, HRC announced that 53 major U.S. companies have joined a "friend of the court" brief supporting transgender student Gavin Grimm in G.G. v. Gloucester…
Take a look at the companies that joined the Supreme Court brief supporting Gavin Grimm and transgender rights. The Human Rights Campaign has done a great job in highlighting supportive companies.
We started our Springmatter Fund to make it easier for companies to connect with marginalized communities and to show our kids they are welcomed by companies, in spite of the negative messages from our government and other institutions.
This is a big deal — we need to connect marginalized kids with the MILLIONS of companies in our country that are inclusive, especially making it easier for small and mid-size companies to establish internships, training, mentoring, and ultimately jobs. 
We can start with our youth by going to schools and community organizations and speaking to them directly about opportunities our companies provide. But we won't stop there.
We will support company-school programs that promote learning (e.g., STEAM) and reinforce the inclusive messages from companies. We will bridge the gaps between employers, people in need of jobs, and organizations that assist our most disadvantaged populations. And you can help!
More info here:
http://springmatter.com/springmatter-fund/
http://www.michiganaerospace.com/
Stand with Trans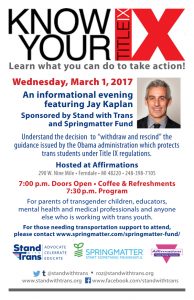 Thank you to everyone who attended and organized the Title IX Trans Rights Informational Night at Affirmations, on Mar 1, 2017.
If you haven't seen the video, it may be the most concise, yet illuminating explanation of Title IX and how it affects our kids — as well as the critical role of guidance in our educational systems.
Jay Kaplan, ACLU Michigan, brilliantly distilled the essence of Title IX, the possible outcomes of the upcoming Gavin Grimm case — and why schools ALWAYS have the ability to do the right thing when it comes to providing a safe learning environment for all kids.
Stephanie White explained the multiple levels of support Equality Michigan provides to resolve problems and showed the passion EM has for protecting our youth.
The champion of LGBTQ guidance for our schools, John Austin, who sacrificed to make a stand for our families when we needed it most, explained how desperately educators needed the information and why it is even more critical today. He continues to be an advocate for students and educators alike.
Current Sec. of the Michigan State Board of Education, Michelle Fecteau, who along with her colleagues on the board give us so much hope that our kids and educators will be given the best chance to succeed.
Michigan Dept of Ed's
Kim Phillips-Knope
gave an overview of the LGBTQ training and Silent Crisis workshops, as well as the work being done by MOASH and MY-Voice. There is tremendous demand for training from educators across the state.
Katie Lamb
of
GLSEN-Southeast Michigan
explained the mission of GLSEN, which includes anti-bullying work in K-12 schools, supporting GSA's and other organizations.
I am truly humbled to be part of such a great informational meeting — which of course turned out to be much more than that. We cannot speak about Title IX without feeling the suffering that so many of our kids must endure.
We cannot speak about the struggle for equality without remembering our nation's history and how states used Jim Crow laws to subvert equality and institutionalize segregation and discrimination. Separate bathrooms, schools, restaurants, even drinking fountains, and of course, 2nd class treatment on buses. Over a century of systematical dehumanization of African Americans.
But to kids and marginalized people everywhere, we give our commitment that we won't stop fighting until we have equality for all. We will show that the overwhelming majority of companies in the United States already support LGBTQ and all marginalized communities with powerful, inclusive policies.
We won't stop sharing our stories and educating so that people one day realize their worldviews have been compromised by inherent biases and irrational fears pervading our culture.
We won't stop until people realize their worldviews can and must change to reflect the truths we have learned — the truths of gender identity and sexual orientation being on a spectrum. The value of diversity. The self-evident truth that all men are created equal.
Finally, we must remember the words of Dr. King, "Religion and education must play a great role in changing the heart. But we must go on to say that while it may be true that morality cannot be legislated, behavior can be regulated. It may be true that the law cannot change the heart but it can restrain the heartless. It may be true that the law cannot make a man love me but it can keep him from lynching me and I think that is pretty important, also. So there is a need for executive orders. There is a need for judicial decrees. There is a need for civil rights legislation on the local scale within states and on the national scale from the federal government."
Thank you to all the people who have given our kids and families not only hope, but the tools to take action. The transgender and gender expansive kids who face daily struggles and become the most powerful advocates. The kids and families working behind the scenes, because the backlash they face in their communities is too great. The LGBTQ organizations and allies fighting along side us and in many cases leading the way. The many companies in the United States that already recognize the value of diversity and provide equal opportunities for all people. We owe you a debt of gratitude.
The Simple, Self-Evident Truths of Transgender Kids, Equality, and Title IX
Sponsored by Affirmations, Stand with Trans and the Springmatter Fund